Worms are the second type of insect encountered in the player's journey. Unlike the other types of insect, they do not attack bots or buildings directly and are not a threat to the astronaut at all; instead, they corrupt their programs, causing buildings to stop functioning for a short time while animating erratically and preventing bots from running any programs that have been corrupted. Object that have been afflicted by this corruption can be identified by the number and letter particles emitting from them.
Worms will periodically tunnel underground as they crawl about, making them temporarily invincible to attacks but preventing them from corrupting programs.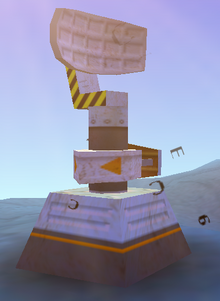 Ad blocker interference detected!
Wikia is a free-to-use site that makes money from advertising. We have a modified experience for viewers using ad blockers

Wikia is not accessible if you've made further modifications. Remove the custom ad blocker rule(s) and the page will load as expected.